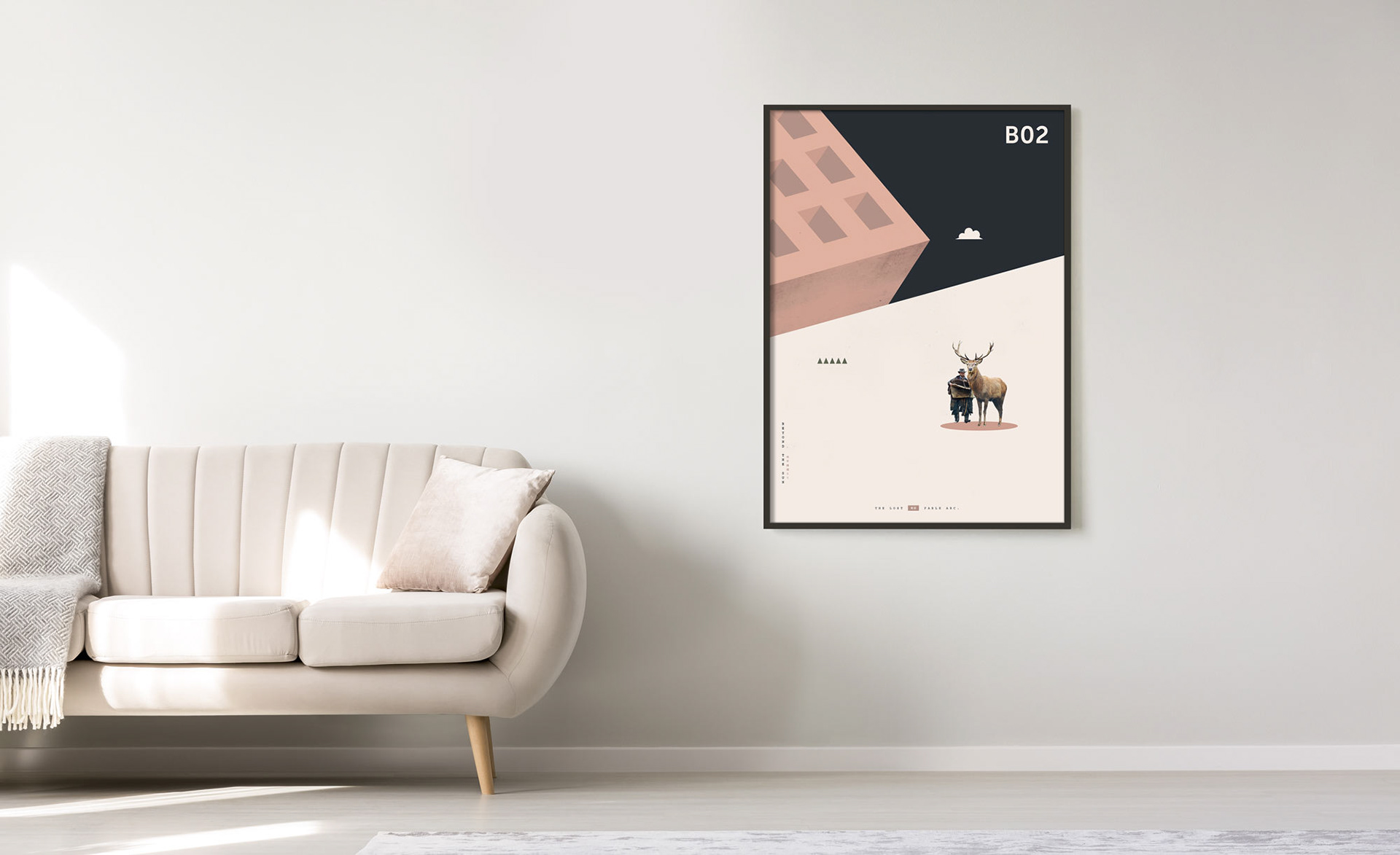 2019
Inspired by the obscure nature of reality, I decided to open a design studio, which focuses on the creation of surreal and fantastical Art. During the design process, I took a more conceptual approach, relying on dynamic compositions and colors frequently used in modern interior design. The spaces are divided by diagonal lines and round shapes, all interacting with each other, creating a minimalistic but also dynamic visual composition. 

The modern typographic elements, which contrast with the otherwise minimalistic design, can be concealed when using a mount.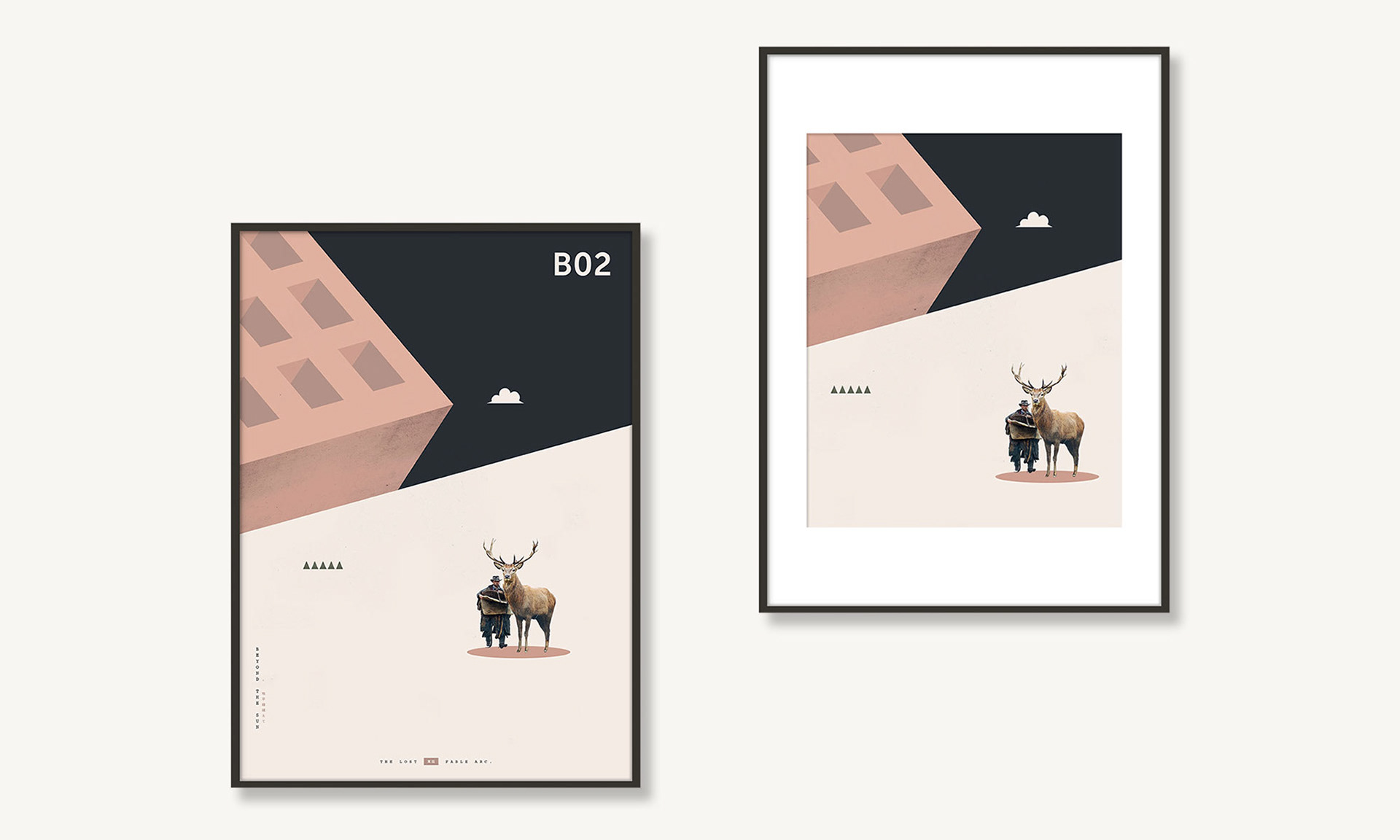 B02
"Beyond the Sun" tells the story of a lonely traveller and his trusty, yet very unusual mount. Both are stranded amongst ruins in a surreal world, preparing for their next journey.
Attributes: 50 x 70 cm or 40 x 50 cm, textured 270g/m² paper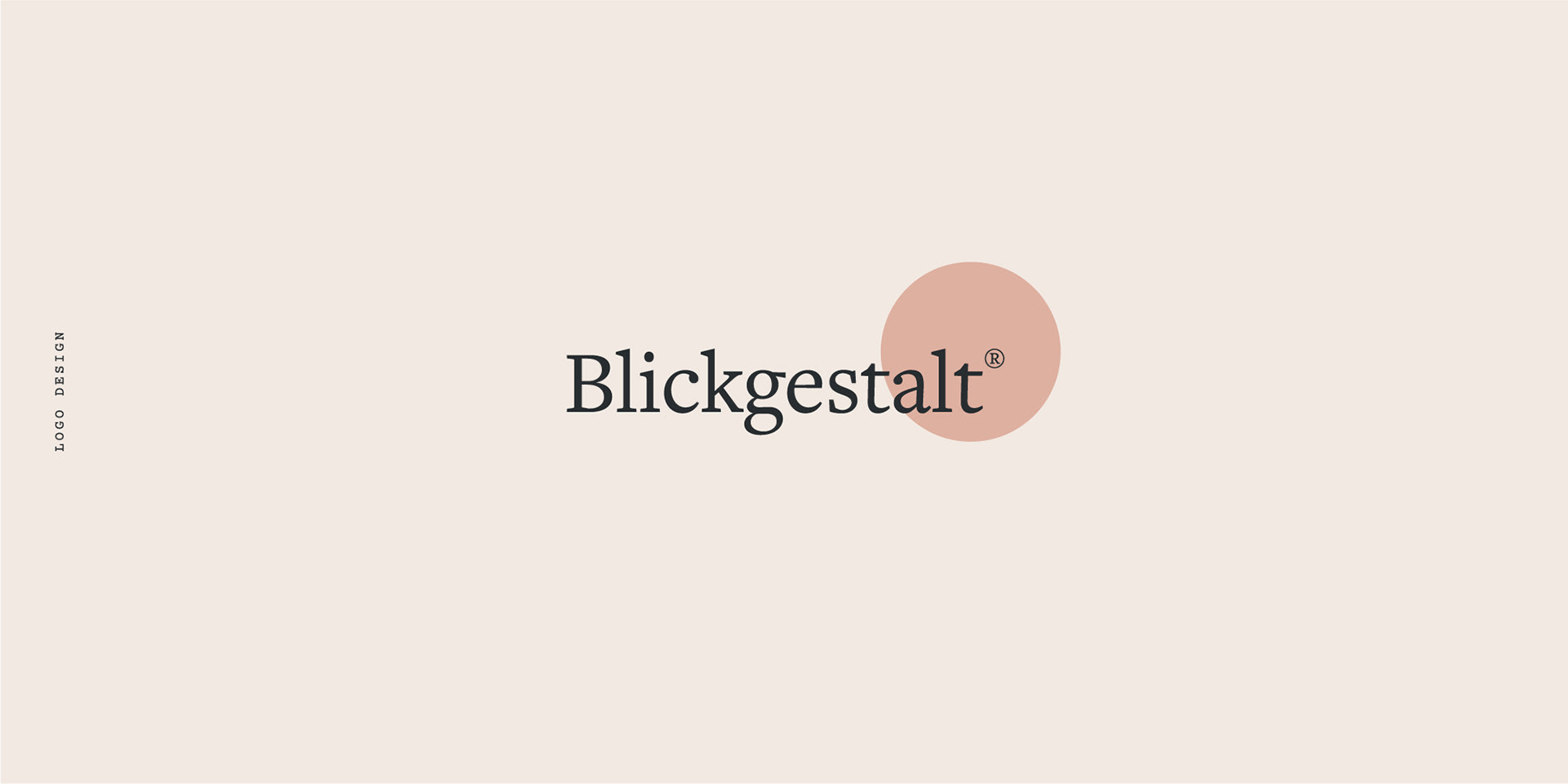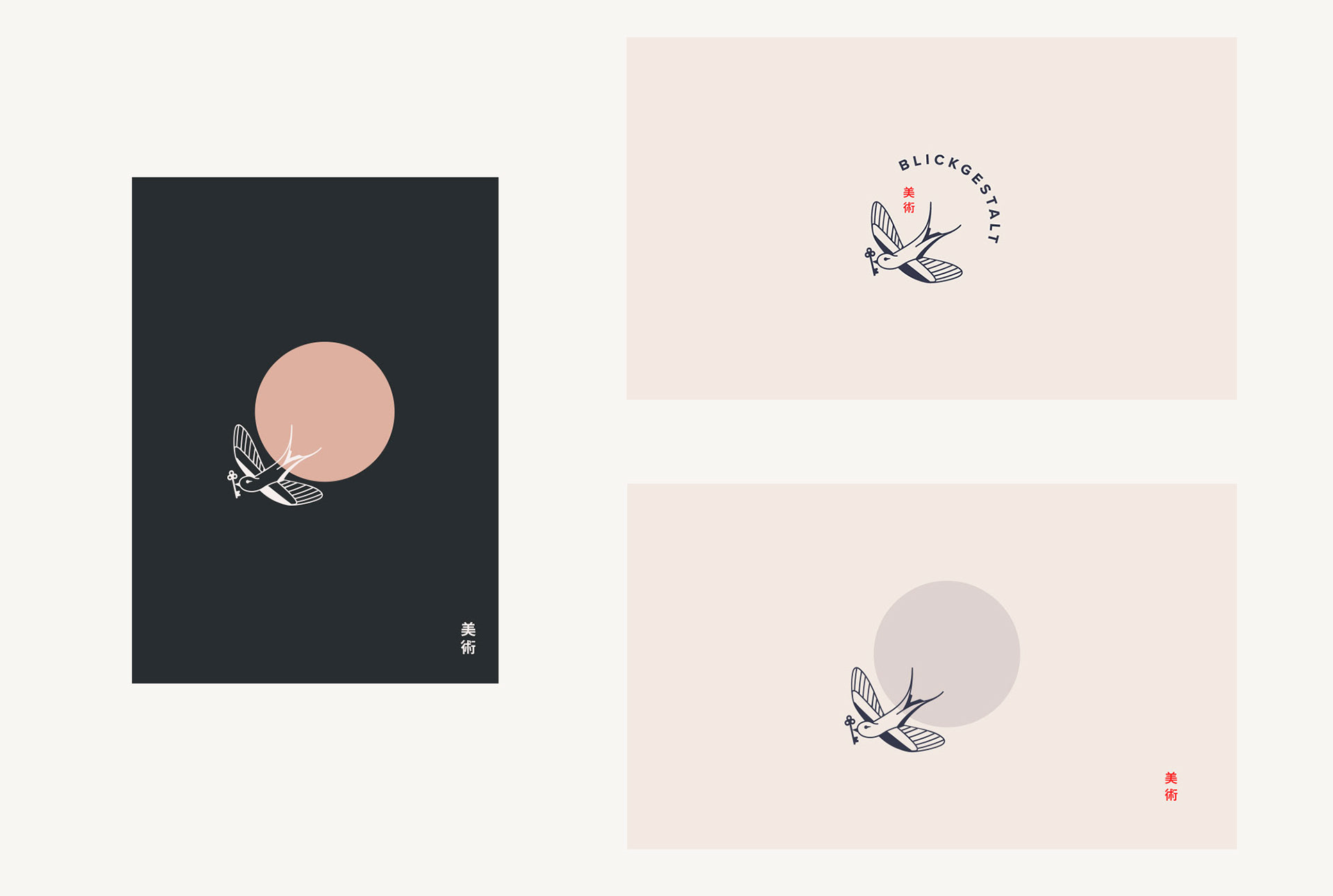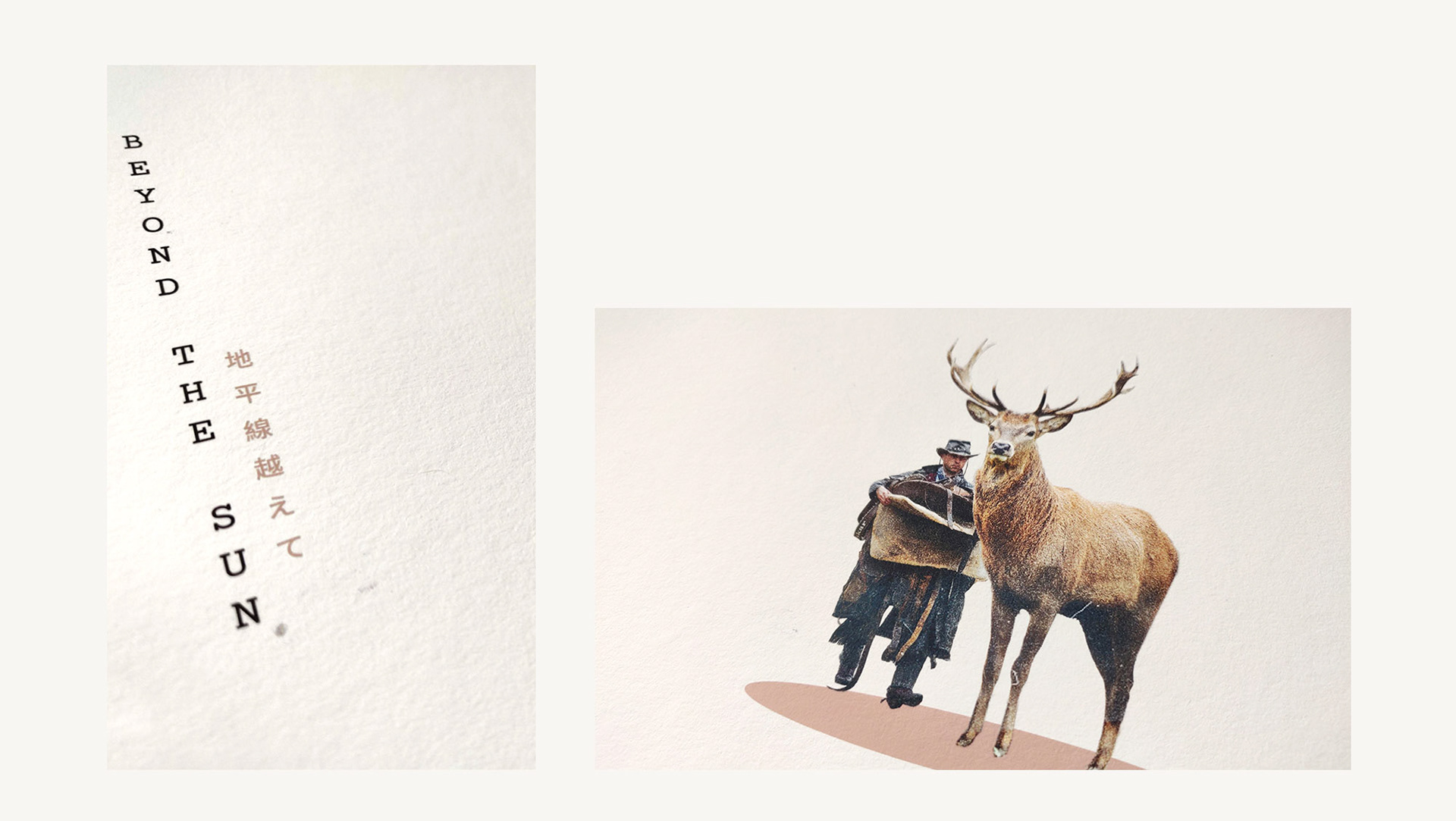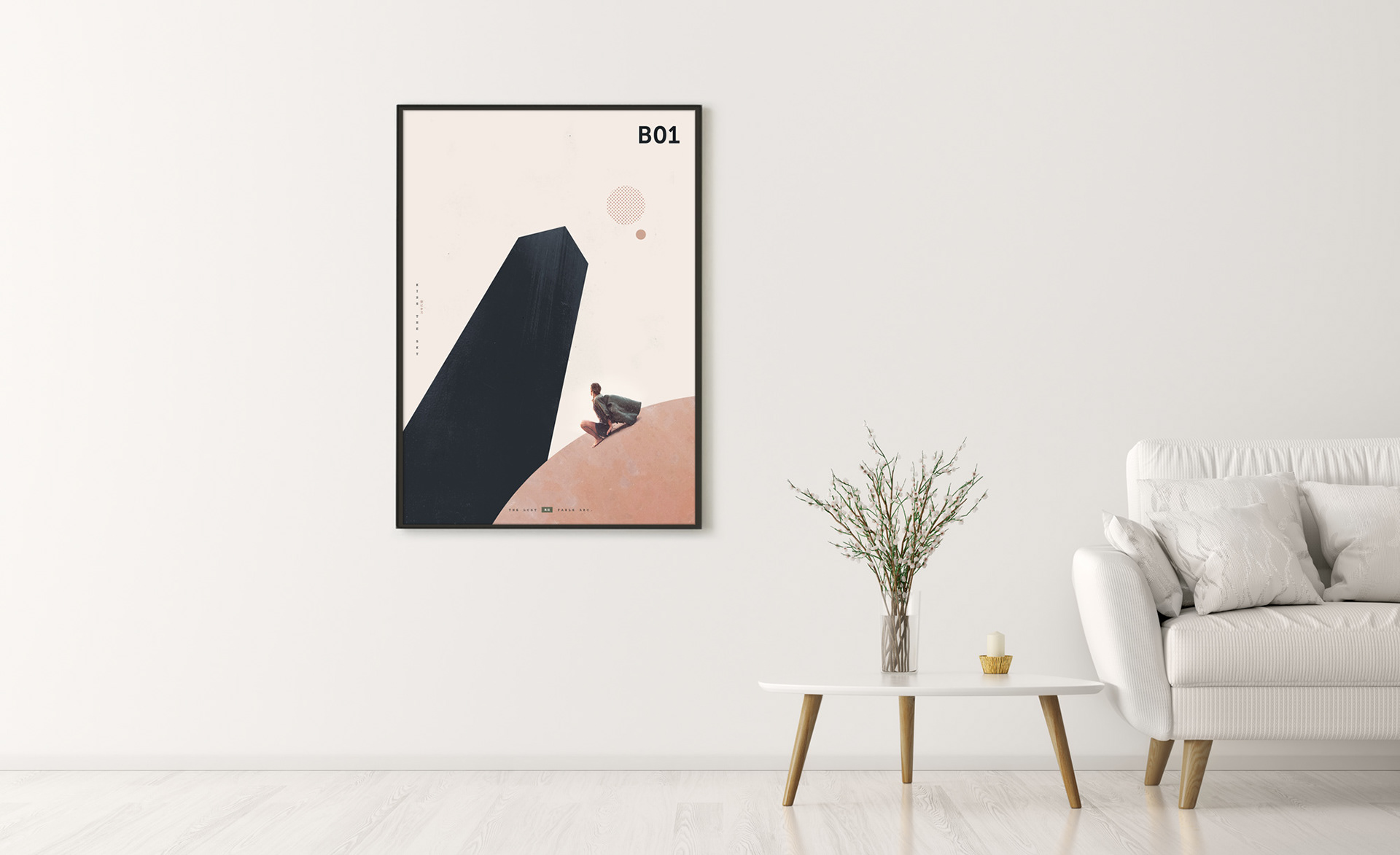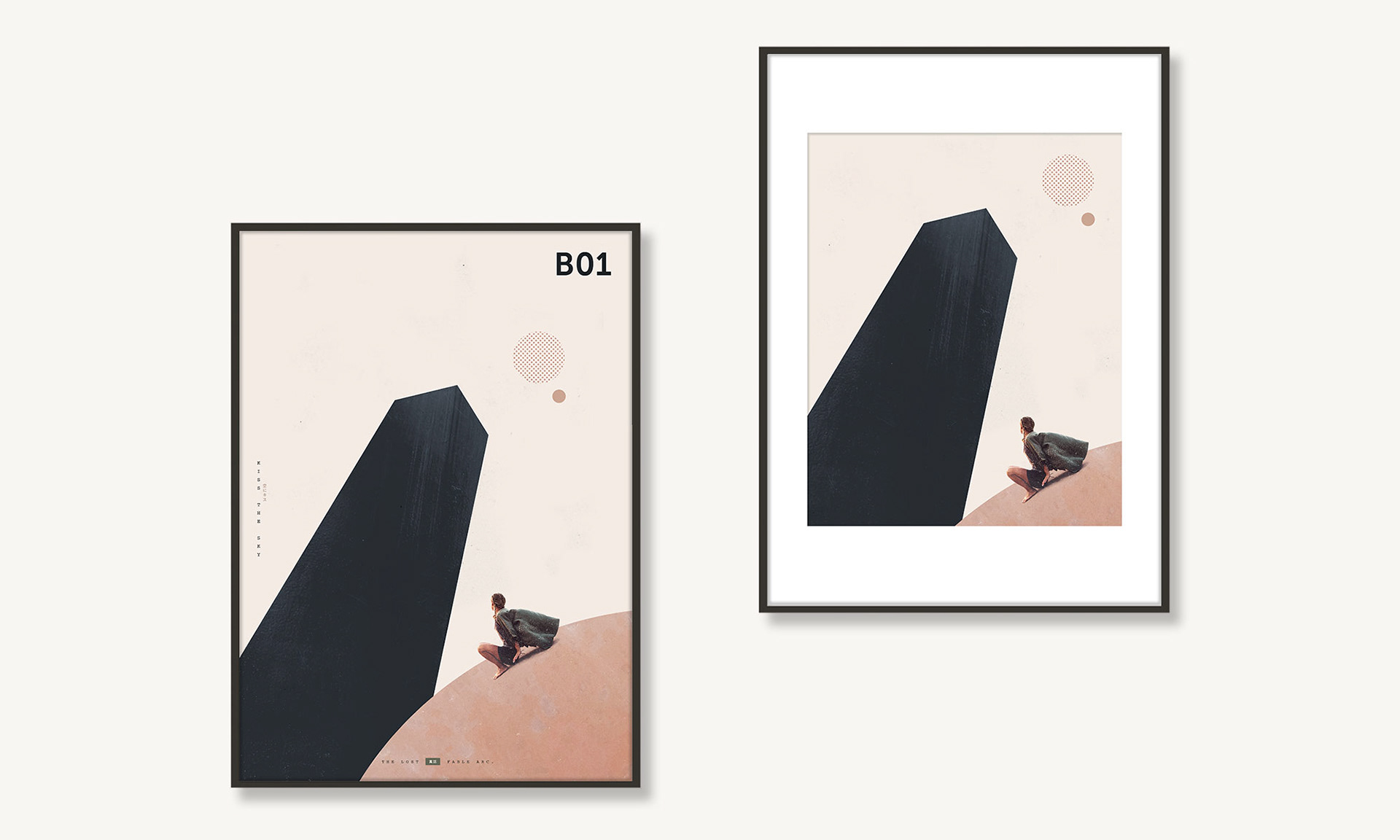 B01
"Kiss the Sky" tells the tale of an adventure-seeking girl, who is ready to overcome her next obstacle – a surreal and towering obelisk, standing between her and her goal.
Attributes: 50 x 70 cm or 40 x 50 cm, textured 270g/m² paper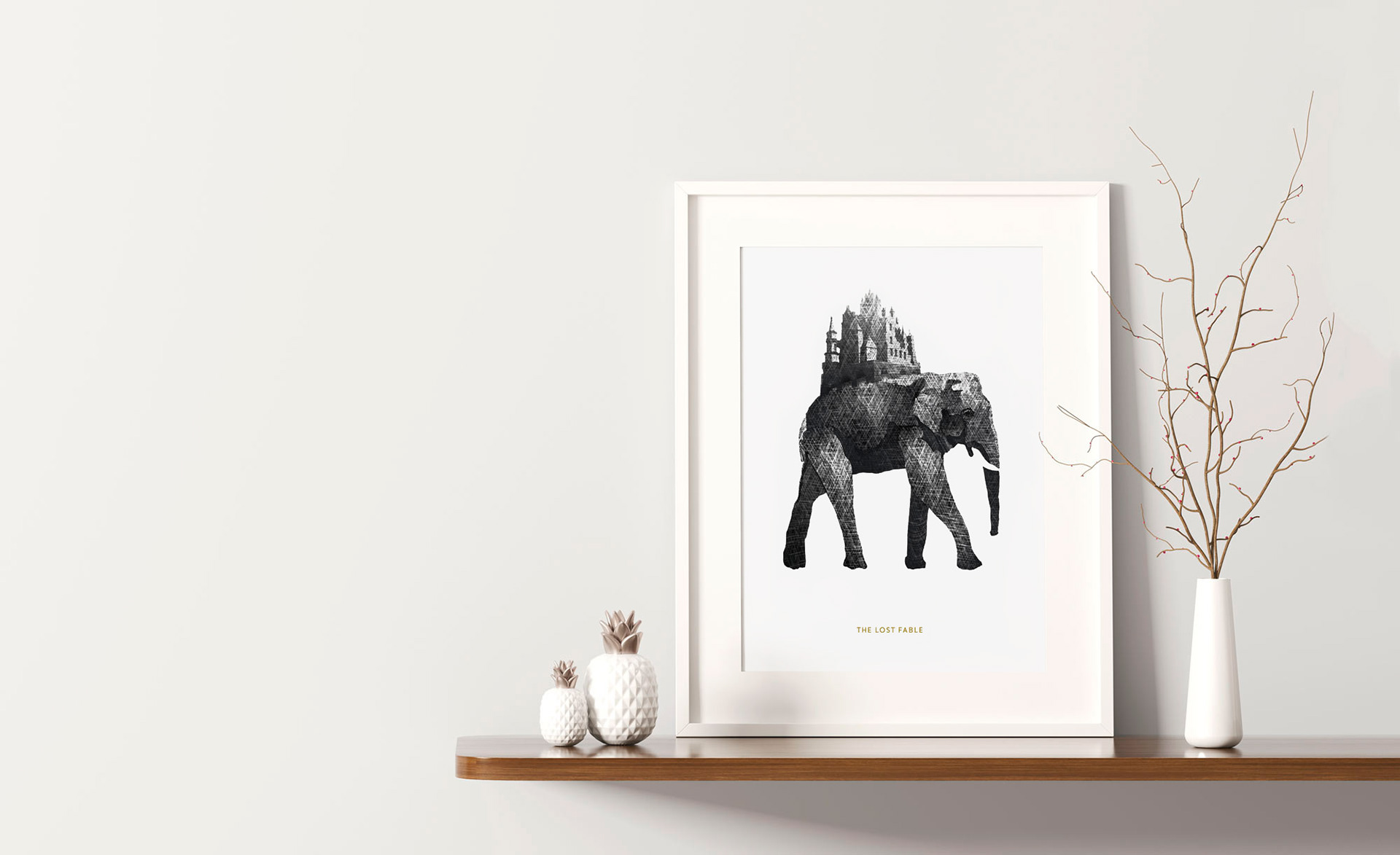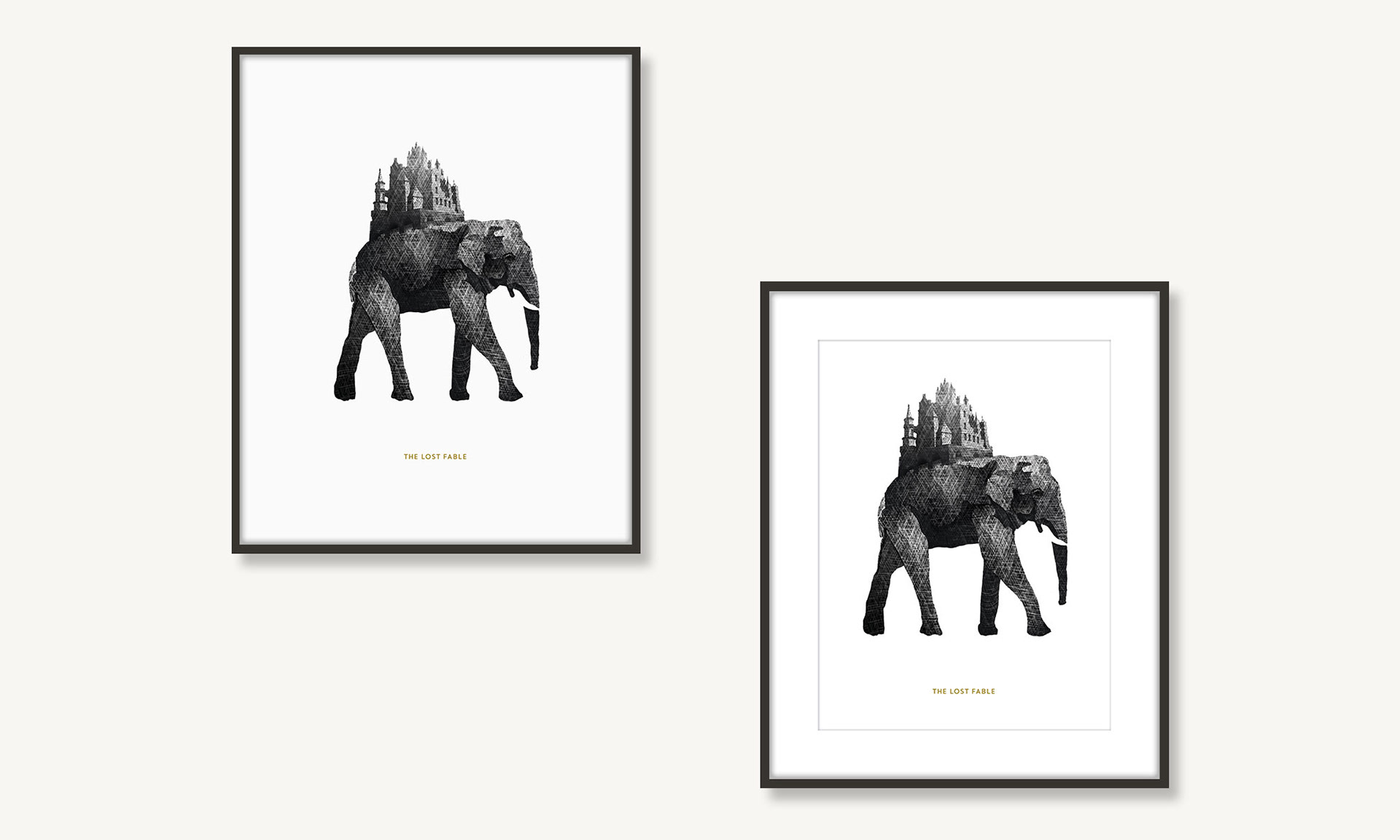 F01 
"Elephant Kingdom" was part of the artwork used to illustrate the cover of the album by musician "Matt Kyne". These fantastical illustrations formed the central element of the artwork.
Attributes: 40 x 50 cm, textured 270g/m² paper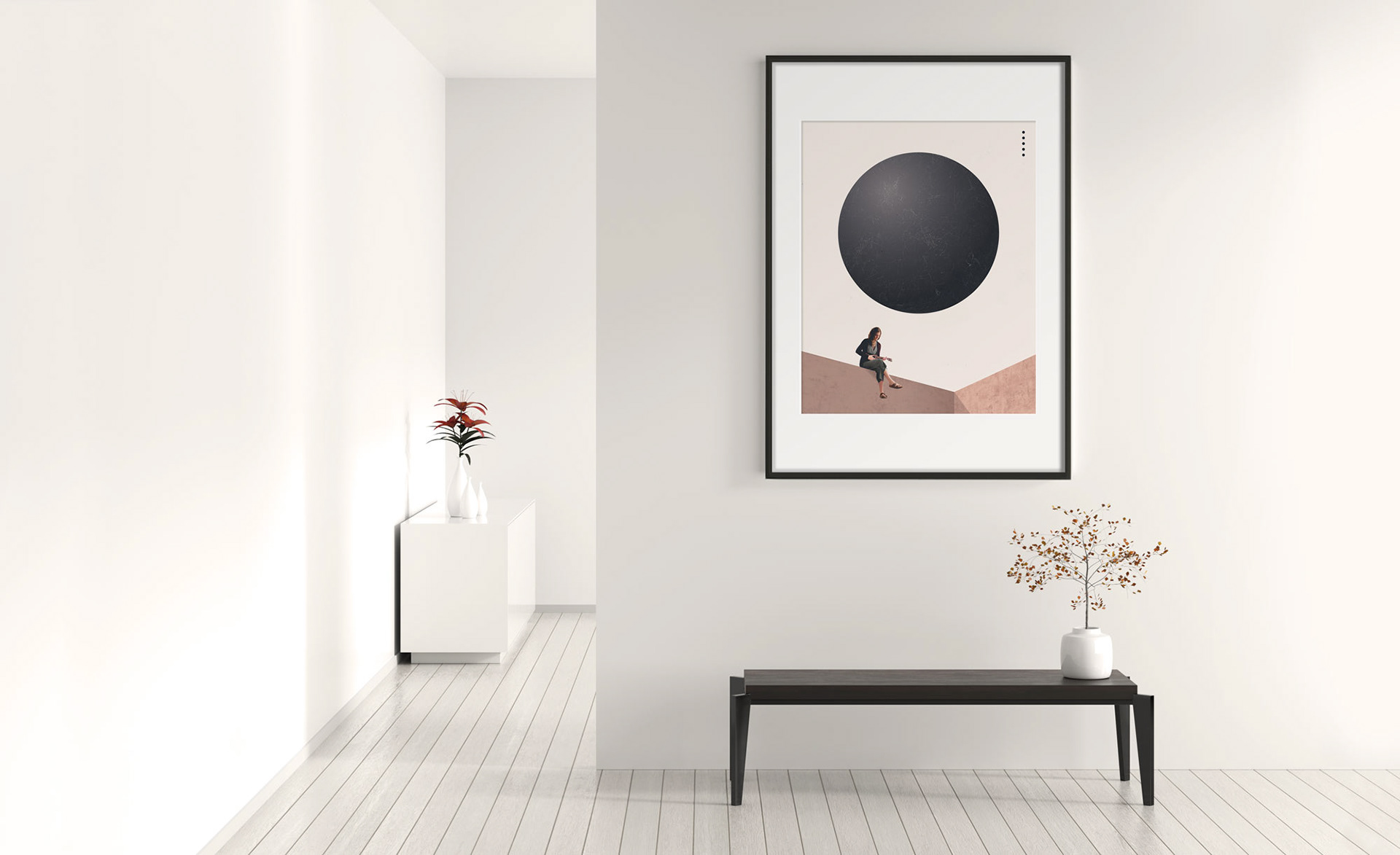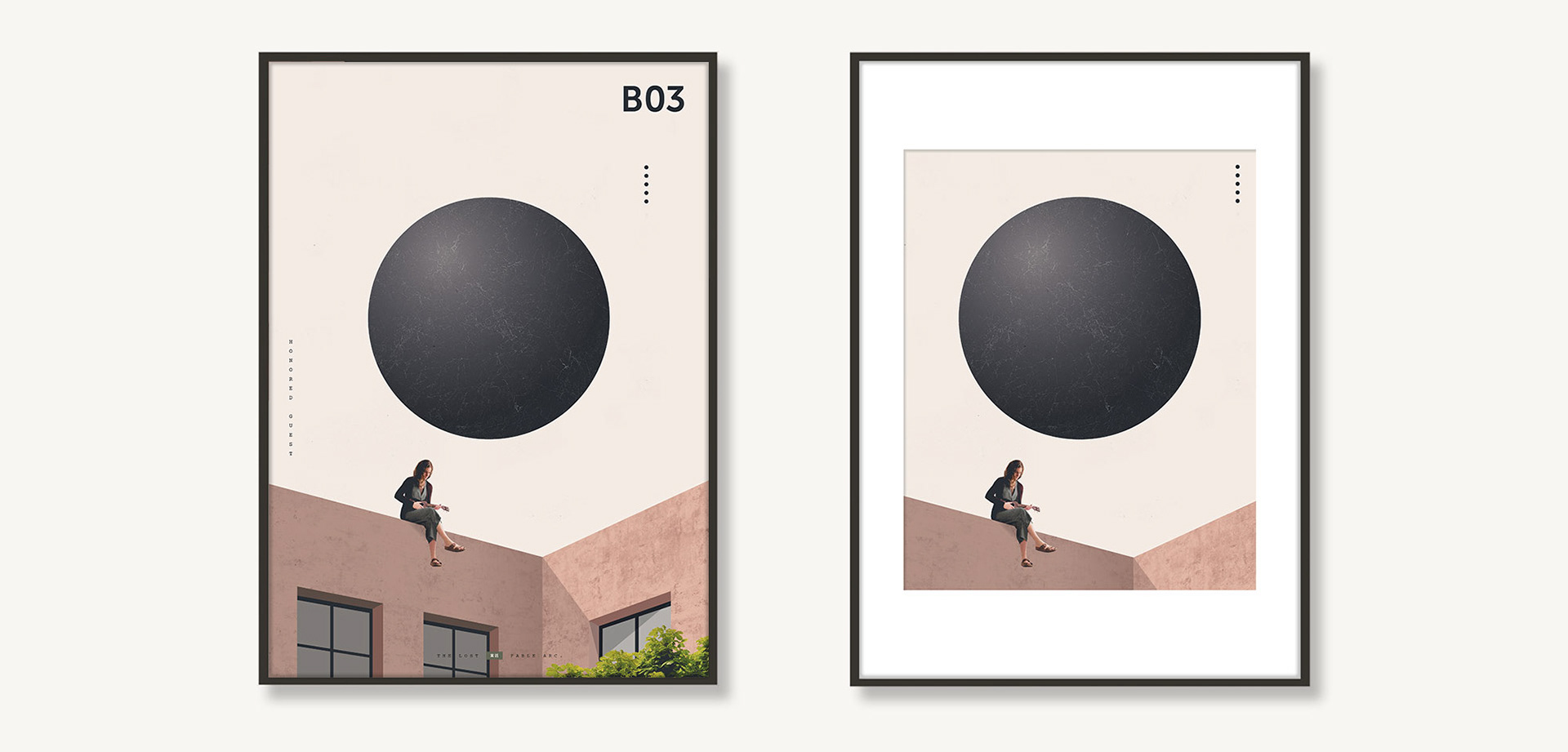 B03
"Honored Guest" tells the tale of a singing bard who invites the viewer to listen to her stories, while being overshadowed by a floating and surreal sphere.
Attributes: 50 x 70 cm or 40 x 50 cm, textured 270g/m² paper